Home Page. - Last UPDATED : May 05, 2019
---
---
Metal Sculptures by Tom Neary
Tom's New Projects: Click on 'Tom's Latest' above.
All of Tom's work is fabricated, mainly from steel but also
stainless steel, copper, brass and different alloys of steel.
(Washburn, North Dakota)

Metal Artist/Sculptor Tom and his wife Lorna of Washburn, ND,
with his 12' sculptures, constructed of core-ten steel.
The above piece is one of his Major Projects, located at the Lewis & Clark Interpretive Center.



Seaman moved to higher ground - during flood.
---
Tom Neary combines his skill as a master welder with an artist's sensitivity to create metal sculptures and artwork that is unduplicated by others.

Tom grew up on a North Dakota ranch. At an early age he acquired welding equipment and taught himself how to use it. Tom utilizes his knowledge of the materials and his experience and expertise with the equipment and tools to create metal sculptures that are a blend of realism and impressionism.

His work can be found in private and corporate collections around the world,
as well as in public places.
---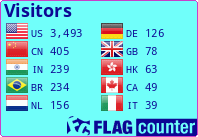 Last revised: May 05, 2019
Copyright © 2019 by RWF2000 Internet Consulting